U.S. SAILING OPPORTUNITY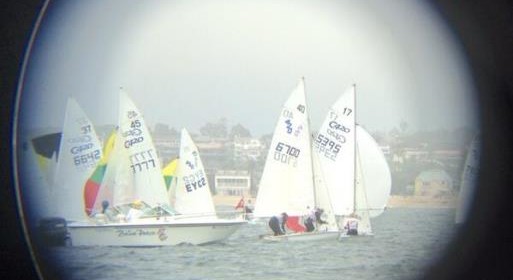 U.S. SAILING OPPORTUNITY FOR i420 SAILORS WHO MIGHT BE INTERESTED IN INTERNATIONAL SAILING
Sara Morgan Watters (saramorgan.watters@gmail.com) runs the Youth Sailing Exchange (www.youthsailingexchange.com), which is an organization that gives youth sailors the opportunity to build cultural understanding through the sport of sailing. Recently she has been working on developing an exchange between New Zealand (where she used to live) and the U.S. (where she is from).
They are opening for the first time a major U.S. youth sailing clinic to sailors internationally. The CISA clinic (www.cisasailing.org), which is held in April (5-8), is truly the top tier racing clinic for i420, 29er, kite boarding, and laser sailors in the U.S. The best sailors and the best coaches will be there. In addition to opening this event for international sailors to attend (sailors will still need to complete an application form and be accepted), we are inviting participants to stay with a host family for up to two weeks. The idea is that the time living with a host family will give New Zealand sailors the opportunity to experience the American culture while building on sailing skills. Participants are invited to arrive some time before or stay after the clinic in order to make the most of their time in the U.S. The exact schedule will be worked out with the family they are paired with.
With the CISA clinic taking place outside of Los Angeles, this is an ideal setting for travelling from New Zealand to the U.S. for an event like this.
The CISA application is due February 1st.
Do you know some sailors and families that might be interested in such an opportunity? Is there someone else that you might be able to pass my information on to?