2020/2021 Season
The 2020/2021 Team Sailing season was a massively successful one, with only minimal disruptions from Covid-19 related lockdowns and restrictions. There was the Secondary School's National Championships in Algies Bay that had 28 teams racing together, five regional championships with nearly 50 teams in total, as well as other regattas and training events along the way.
Our National Champions this year – retaining their title from 2019 – was the Rangitoto College team of Lucy Leith, Naiomi Ferrissey, Caleb Armit, Seb Menzies, Alex Hebberd, Josh Ferrissey & Kayla Abbott.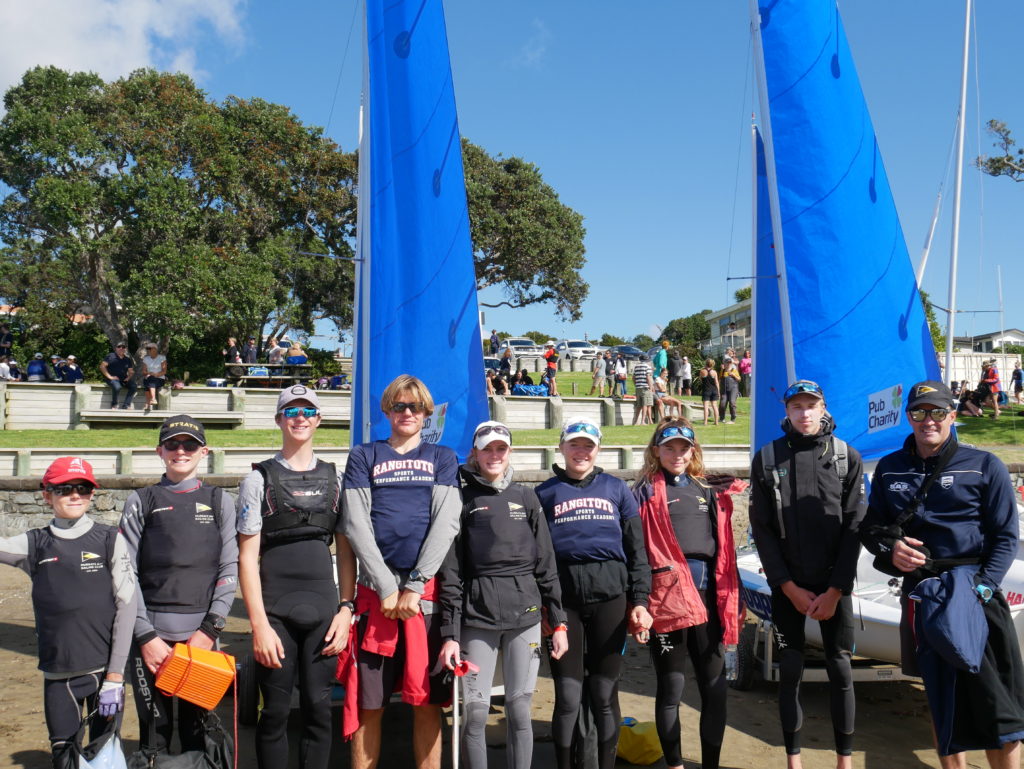 Our All-Girls National Champions were the Epsom Girls Grammar School team of Amelia Angus, Nicola Hume, Grace Still, Sophia Morgan, Megan Hume & Jorja Marshall.
Qualifying to represent New Zealand at the Interdominions this Spring are the following teams:
Rangitoto College
Westlake Boys High School
Waimea College
Epsom Girls Grammar School
Nelson College for Girls
Napier Girls High School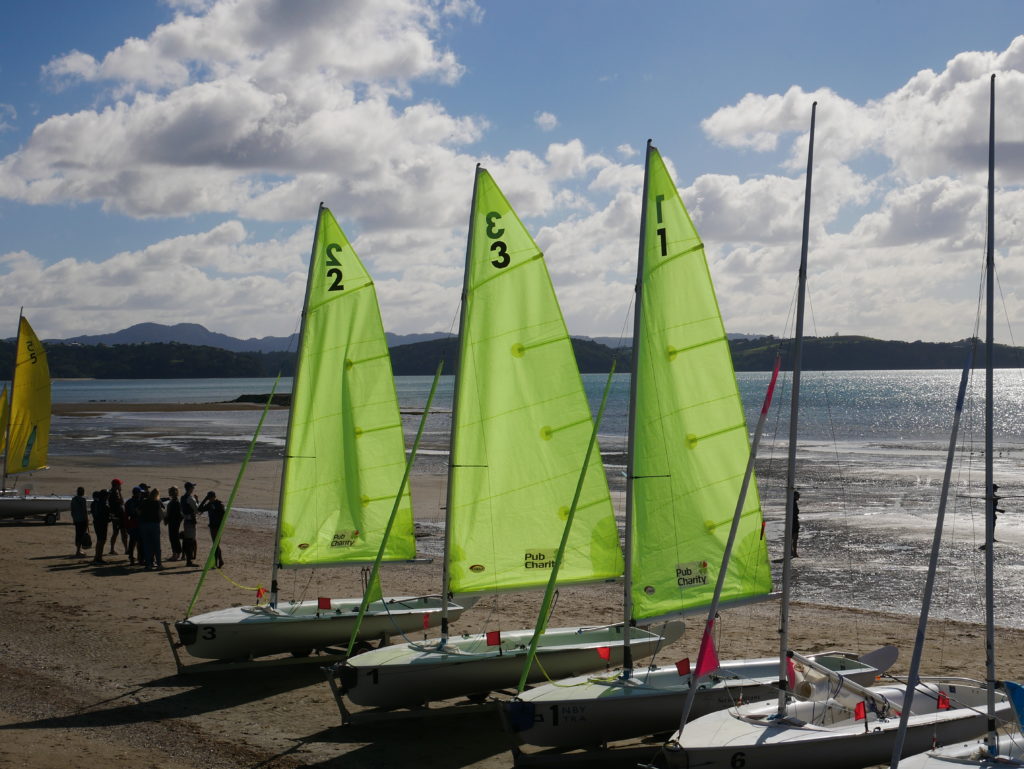 ______________________________________________________________________________
Regional Results:
Five regional regattas took place at Algies Bay, Royal Akarana YC, Lake Taupo YC, Nelson YC and Timaru YPBC this season, with 8, 10, 11, 14 and 5 teams respectively at each.
Lower North Island Regionals – *Not Contested*
Lower South Island Regionals
The regatta winners were deemed to be Christchurch Boys High School, the regatta was partially used for training and development purposes.
Other Regattas: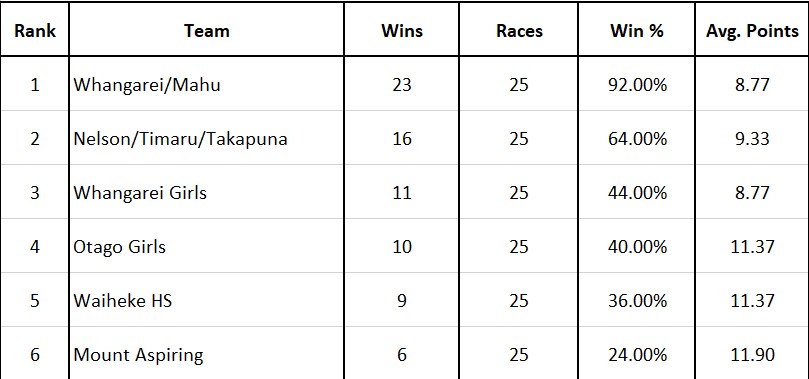 Springs Champs (Whangarei CC)