Thursday update & Day 4 Report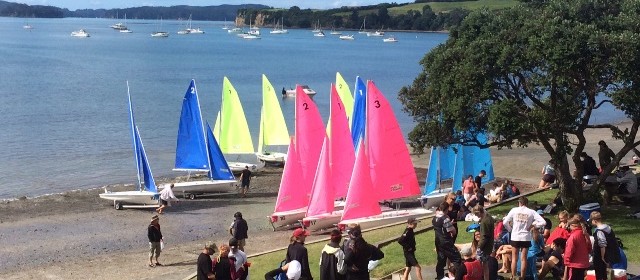 Day 5 has dawned very calm. AP has been up all morning.
'When' the wind comes in the gold fleet will sail on 1 course and the silver on the other to endeavour to complete RR2. Bronze fleet stays ashore.
Day 4 Report
Good weather greeted us on Anzac afternoon, although the wind still wasn't at it's best, we managed to get 35 races away in Gold/Silver fleet and 45 on Bronze.
Due to the weather we have had minimal damage on the boats, keep this up people we want to keep the maintenance crew out of work.
There are still a number of minor faults that arise and the sailors need to bring these to the attention of officials as they happen or discover them as they slow up racing when not dealt with as a minor problem.
Lastly a shout out to the amazing core group of experienced regatta volunteers who do an amazing job at keeping this massive wheel turning. Also fantastic to see some new faces coming along and learning the ropes from the more seasoned personnel, thanks to all of you for helping bring this to the secondary school participants.