September News & Calendar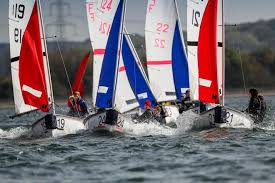 Congratulations to Seb Menzies (Rangitoto College) and Blake McGlashan (Westlake Boys) who won the 420 Worlds Championship in Newport last month.
The 2018 Interdoms are set to be held from 1st to 4th October at Algies Bay, with 12 teams entered – Open teams are Westminster School, The Friends' School, Brighton Grammar School, Auckland Grammar School, Westlake Boys' High School and Christchurch Boys' High School. Girls' teams – Fahan School, Ascham School, Canberra Girls Grammar School, Napier Girls' High School, New Plymouth Girls' High School and Diocesan School for Girls. Unfortunately, there are no Pacific Rim teams entered this year.
We are pleased to announce that next years Secondary Schools Nationals has a naming rights sponsor – CLC Consulting Group Ltd – which is based in Auckland and provides civil engineering, environmental engineering, structural engineering, land surveying and planning consulting throughout Auckland and the Pacific Islands.

The dates for the 2019 CLC Group Secondary Schools Team Sailing National Championships are Saturday 20th April (registration) to Friday 26th (note Easter Weekend starts Friday 19)
The NOR should be available early in term 4.
The annual Spring Regatta is scheduled for Wed 10th – Fri 12th October at Parua Bay, Whangarei. This is the week following Interdoms and Winter Champs.
Calendar 2018 – 2019 – (September 2018)
Remember that our AGM is to be held on Tuesday 2nd October (at Algies Bay, but open to teleconference)
There are a few discussion items on the agenda – SSNats format and dates/venues (some points included at the end of the agenda). Plus, the future of NZTSA – what do people want? How should NZTSA operate? Please ponder these topics – all feedback welcome, either before or at the AGM.
It would be great to have reports and updates from the regions, too.