Repechages change silver and bronze fleets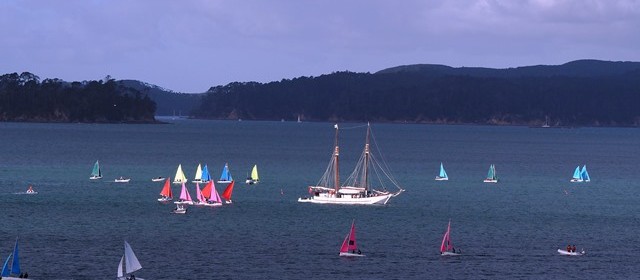 Monday saw the sailing start in the afternoon, giving the sailors and organisers time to remember the men and women who died serving before us.
Bronze fleet saw some close racing and the all girls' Cook Islands team carried their form forward from yesterday, to allow them to qualify for the promotion to silver fleet. Nelson Girls and Paremata were also promoted to silver fleet through via the repechage. Well done to all!
Silver fleet was strongly contested in the lower end, with teams fighting intensely to avoid relegation to bronze fleet. Unfortunately, Marlborough Girls, Kerikeri Girls and Christchurch Boys were all relegated to bronze fleet. However, with more round robins to be completed, there is still great opportunity for teams to move up and down through the fleets.
Gold fleet saw no team drop into silver fleet, nor did any teams progress to the gold fleet – some good seeding from the organisers!
Wentworth College are dominating gold fleet finish on top with 8 race wins. Kerikeri Open and Auckland Grammar round off the top 3 with 7 & 8 wins respectively.
With 4 more full days of racing ahead it's anyone's game.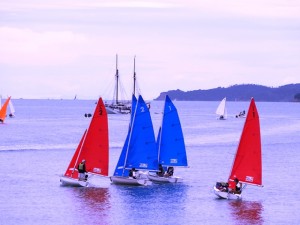 On the water reporter: Angus McKenzie.
Today's photos: Viv Paterson