Rarotonga Training Week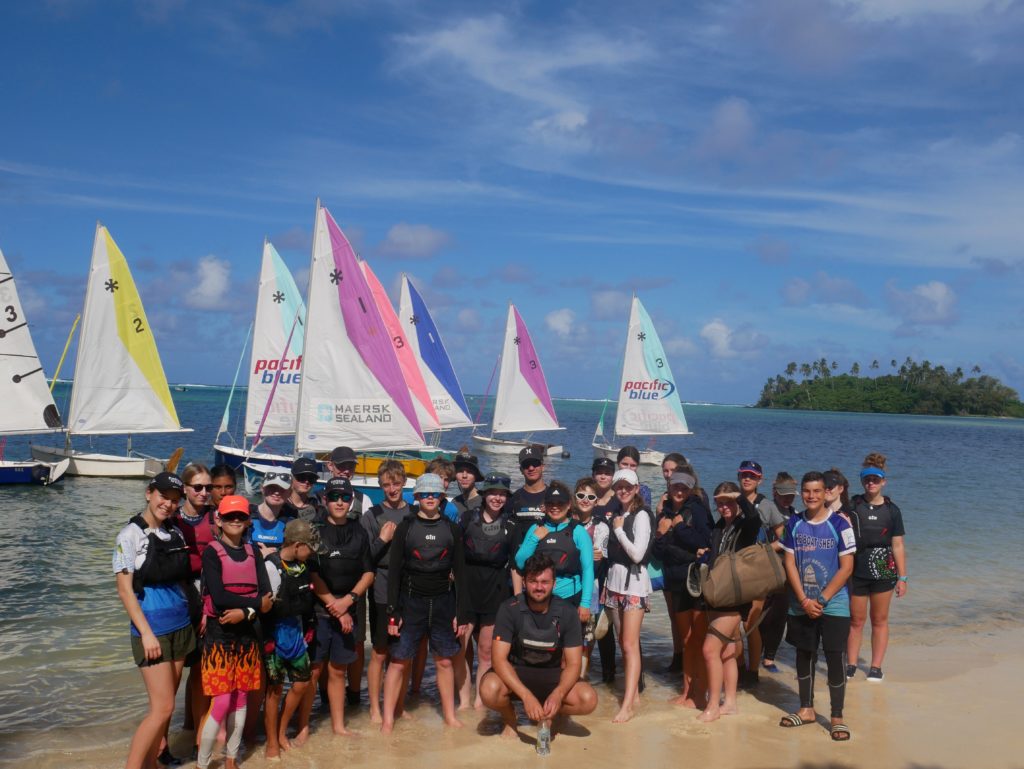 The Rarotonga Team Sailing Week concluded on Wednesday with 20+ happy but tired sailors coming off the water after the last round of team racing. The three days of racing concluded with a mini round-robin series between the Cook Islands and two New Zealand combined teams. All of the races were really tight and we saw lots of team sailing that wouldn't have been possible a week ago.
Representing in the New Zealand teams we had sailors from:
– Whangarei Boys High (1)
– Whangarei Girls High (5)
– Mahurangi College (4)
– Baradene College (2)
– Nelson College for Girls (2)
– Queen Charlotte College (3)
– Marlborough Girls College (2)
– Mount Aspiring College (3)
– Timaru Boys High (1)
All of the sailors who came and participated had an absolute blast and will be able to carry forward lots of the skills that they've learned this week into their team racing in the 2021-2022 season. Some of the main points that the sailors took away was more confidence in their rules knowledge, improved communication with teammates and more belief in their ability to slow down opponents and help their teammates get back in the races.
Special thanks for the week goes to the Aremango Guest House for providing the accommodation for the majority of the sailors, that plays a key part in making this week possible for a lot of those who came out. You can find them here for accommodation options in Rarotonga: http://www.aremangoguesthouse.com.
The training week is also made possible by lots of the work that Ross Sutherland does behind the scenes, both in New Zealand and Rarotonga. The racing for the week was run by Rebecca Fleet – as well as all of the stunning photos of the sailors.