Rangi win North of the Bridge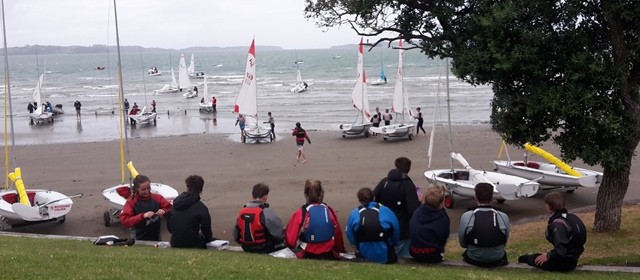 Day 2 at Algies dawned clear & bright, but the weather deteriorated during the morning, with sailing abandoned about midday, with just 4 races to be sailed to finish RR2.
However, this year's newbies Rangitoto College win, just ahead of Westlake Boys, then Whangarei Boys.
After a delayed start due to sea and wind conditions, it was a good day today with one round robin completed (except for Race 12 which will be first up tomorrow). The teams came ashore for a late lunch, but the wind got up a bit more, with lump seas so it was decided to call it a day.