Nationals Update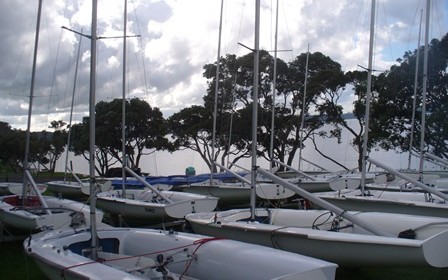 36 teams entered for this year's regatta.
Registration and weigh-in Saturday 22 April 1400 – 1730 at the Mahurangi East Community Centre, Hamatana Road, Snells Beach.
Briefing also at the Community Centre, the doors will open just before 6pm.
Daily briefings at 8:15am at SYC, Algies Bay.
Due to the large numbers, we are limited to the number of people that we can have on the change-over boats. Only the coach or manager/duty person will be allowed and only if they are wearing an adequate buoyancy aid. Team reserves not being used, are asked to be assistant umpires. They can be quickly swapped on to the change-over boats as required.
The prize-giving dinner to be held on the evening of Friday 28th April, requires formal dress.
The entry fee provides each team with 9 tickets for the dinner, however, due to the high number of teams there may be a limited number of extra tickets available.
There is a Managers' Meeting scheduled for 1930 Wednesday 26th April, at SYC, Sandspit – all welcome to attend (not just the managers!).
Results – especially for those who are unable to make it to the event – will be posted on the website as they are called off the finish boats.
Support personnel, umpires, etc please bring your own VHF (& charger) if possible.
Sailors and helpers please remember to bring a shackle key.
As there is no sailing on ANZAC Day morning, if anyone is interested in attending an ANZAC service in Warkworth – there is the Dawn Service at 6 am, then a Civic Service at 10.30am.