LTYC to host 2018 Secondary School Nationals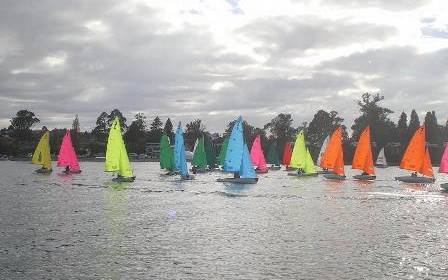 The 2018 Secondary Schools Team Sailing Championships will be held at Taupo, (registration Sat 21, with sailing Sun 22 – Fri 27 April, ANZAC Day falls in the middle again).
An Umpires' course is expected to be held Fri 20 & Sat 21, as usual.
In brief, Nelson felt that there was not sufficient time to make the most of holding the regatta there. Also, being at Taupo, will keep our event in synch with the starlings rotation.
If booking flights, it is recommended that you fly in/out of Rotorua, as it is generally cheaper. Also, it has been suggested that some teams eg Nelson-based, may find chartering through a regional operator may be cost-effective.
It has also been confirmed that the entry fee will increase to $2500.00. There will be no travel discount offered to South Island teams in 2018.
Entries will probably be due before the end of March.
A couple of probable dates for 2018 regionals – Central North Islands at Taupo Sunday 18 to Tuesday 20 March, at the start of Tournament Week.
Plus Auckland Cup at KYC Thursday 22 to Saturday 24 March.
(NB: Good Friday 30 March. Starlings at Worser Bay 16 to 19 April).