Lower NIs & SIs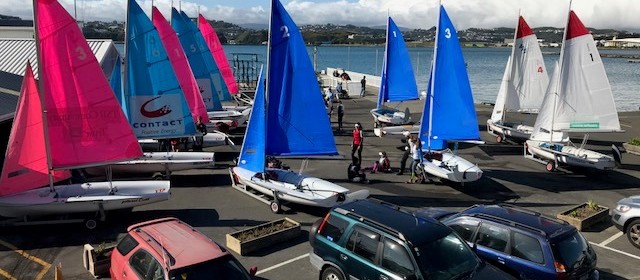 More pics from Lake Hood on Facebook.
DAY 2
Lake Hood – News from Ross, as he & Derry wearily wait for a delayed flight at 8pm Sunday.
One full RR for 8 teams, then two more RRs for a gold & silver split, with a repercharge in between.
Final result:-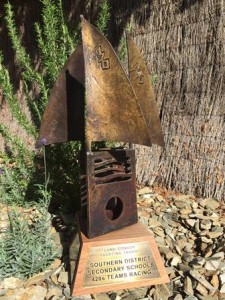 Christchurch Boys
Timaru boys
Nelson combo
St. Andrews
Christs
Chch girls combo
Mt Aspiring
Otago girls
Update from Wellington – It began as a beautiful day, with an early start an Evans Bay, with a 9am launching. 10-12 knots a great day for sailing.
RR1 was completed ending in a 3 way tie, three teams each with 1 loss.
Marl Boys beat NP Boys
WC beat Marl Boys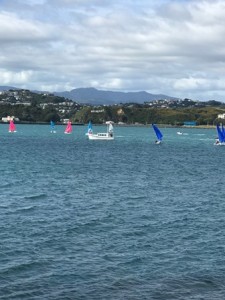 NP boys beat WC
Could this be the finals scenario at Nationals?!!
A couple of races of RR2 sailed before the wind picked up. Try for split fleets tomorrow.
DAY 1 – 6 teams competing at the Lower North Islands at Evans Bay – Wellington College, Wellington Combined Girls, Marlborough Boys, Francis Douglas and New Plymouth Boys and Girls. 6 races completed, with an early afternoon finish due ti 30 knot winds.
Lake Hood had variable winds for the first day of the Lower South Islands. About 20 races completed so far. The plan tomorrow will be to finish this RR, then sail split fleets. Mt Aspiring, Otago Girls, St Andrews, Timaru Boys, Christ's, Christchurch Boys, Christchurch Combo Girls and Nelson Combined have all made the trip to trial this venue.