Inaugural Pacific Rim Inter- Schools Team Sailing Championships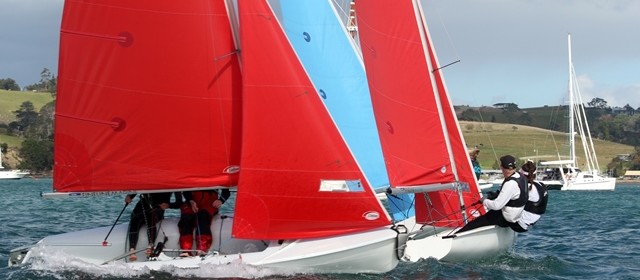 In an attempt to expand and improve the level of team sailing in the Southern Hemisphere, the New Zealand Team Sailing Association is holding the inaugural Pacific Rim Inter-Schools Team Sailing Championships, as part of the annual Interdominion competition.
From 24th to 28th of September, the top three open and girls teams from New Zealand and Australia will sail at Algies Bay, Warkworth, for the Interdominion Trophy, which has a girls' division and a top team trophy. As New Zealand sails in the International 420 class, it was felt that when in NZ, the regatta should also be open, as an invitational event, to any team from the Pacific or bordering on the Pacific rim, e.g. Japan, Singapore, California, Cook Islands, New Caledonia, Tahiti, Canada, Korea, Hong Kong, China and Malaysia.
Teams requiring an invitation should apply to NZTSA at nzteamsailing@gmail.com no later than 10th August, although earlier expressions of interest would be appreciated. Assistance with transport and accommodation will be provided for invitational teams.