First day of racing is over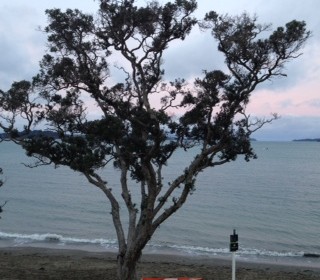 The weather provided perfect wind with a challenging chop, which made for excellent conditions for team sailing.
Race Officer, Richard Brown, said today was a first for him with a total of 90 races completed on the Gold and Silver course!  He said that the sailing conditions, coupled with the top-notch maintenance on boats and smooth operation on change-over boats made it a great success today.
Silver fleet have completed Round Robin 1 with Napier Boys and Saint Kentigern first equal with seven wins, and a three-way tie between Napier Girls, Tauranga Boys and Wellington Combined on six wins. Check the results to work out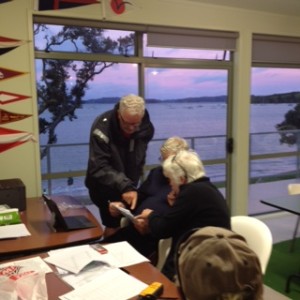 the tie-break!
Gold fleet have 8-10 races to complete and these will be raced first thing Monday.  This will be followed by the repechage for Gold and Silver fleet.
There is an interesting tussle at the top of Gold currently with Auckland Grammar, KeriKeri and Marlborough Boys all on seven wins.
Bronze fleet also had a great day with 72 races completed.  They complete their Round Robin 1 in the morning, with a start time of 9.15am.  Current standings have Glendowie on 9 wins and are 2 races clear of Christ's College and New Plymouth Girls.
Umpire Rob Herries said "Gold fleet racing was very even and that the win could go anyway……" Rob also requested some sunshine to accompany the excellent sailing skills of the teams.
Full credit to the team of organisers of this event for providing 42 boats, with a minimal number of breakdowns on the boats today.
In summary, Gold and Silver are a very close competition with fantastic change overs happening providing quick and slick sailing.
It was also noted that the sportsmanship of all sailors (in particular the Bronze fleet) which has some new teams who are new to the event is fantastic and everyone seemed to have a great time.
All in all, a great day of sailing with consistent wind and a well-oiled, smooth running event.
Fair winds for tomorrow.