Day 1 Rims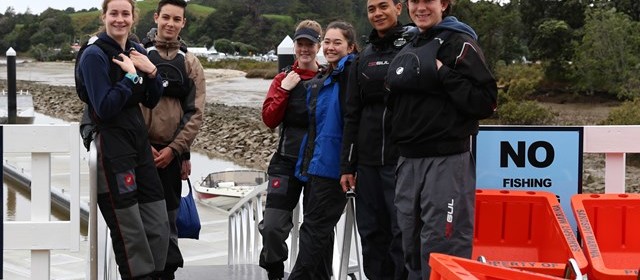 Today was the beginning of the Pacific Rim Regatta and it started off with a blow.
Only got 4 races in before having to postpone the racing until 1pm.
In the afternoon the wind dropped off and was light. There was a close race between Kerikeri and Kristin, with Kristin finishing 1,3,6.
Leading the girls is New Plymouth, with Kristin and Kerikeri tied for the open fleet.
Only half a round robin was completed today, due to the changing conditions causing racing to be called off for the day at 3pm.
Looking forward to tomorrow and seeing more races being completed
And finally the kiwis being more used to the Aussie accent.