Close racing at Picton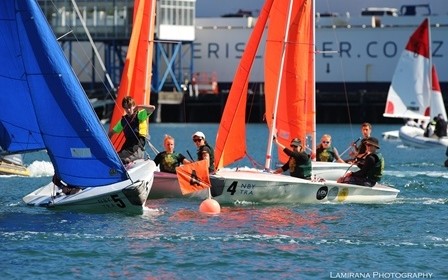 Day 2 – Another great day on the water at Picton
Again we waited for the breeze to fill in and then enjoyed beautiful team sailing conditions all afternoon, with the occasional wind shadow effects as the ferry berthed just at the top of our course on Picton Harbour. We completed round robin one and the first 9 races of Gold and Silver fleets.
Queen Charlotte College came out on top of the 14 team round robin after winning over the Marlborough Boys College with Mount Aspiring College close behind.  Gold and silver fl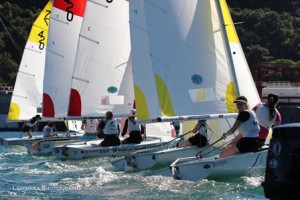 eets will battle it out tomorrow followed by a prize giving dinner in the evening.
Gold fleet:
Queen Charlotte College
Marlborough Boys College
Mount Aspiring
Christchurch Boys High
Nelson College for Boys
Waimea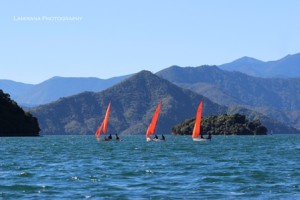 Motueka
Silver Fleet:
Nelson Girls College
Christ's College
Nayland College
Marlborough Girls College
St Andrews
Nelson College for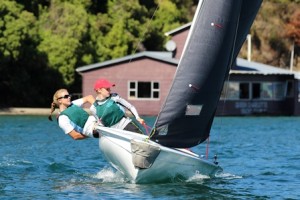 Boys 2
Mt Aspiring / Otago Girls Combined