Central North Islands finish one RR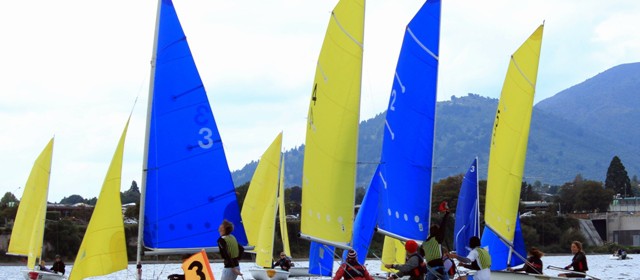 Update mid-afternoon Day 2
The wind has finally played ball & we have completed Round 1.
The fleet was split into two pools, called Grey & White because of the shading on the draw!
Grey Pool
1. Napier Girls A
2. New Plymouth Girls
3. New Plymouth Boys
4. Taupo Nui-a-Tia
5. Tauhara
6. Cambridge
7. Napier Boys A
White Pool
1. Napier Girls B
2. Napier Boys B
3. Tauranga Boys
4. Rotorua
5. Tauranga Girls
6. Lindisfarne
7. Aquinas
Second round now under way – still two pools, but Grey Pool now has all the Girls team so we can get a result for the Girls Trophy. At this stage, the plan is to split into Gold/Silver at the end of Round 2.
Results
CNI 2016 Results Round 2 to date